Welcome...
Being permanently connected to the Internet is changing how we learn. The answer to that question you've just thought of is right at the touch of a button, tutorials on YouTube demonstrate hands-on practical skills, and languages can be automatically translated just by talking to your smartphone out loud. Industry is beginning its 4th 'industrial era'.
Have our students changed? Communication tools? Research skills? Social skills? Life skills? Have the ways students learn changed? What role does technology now play within these? Is education ignoring the fact that technology may play an important role in how students are learning today?
We need to change our lessons to use technology within it. Not just use the technology to deliver a 'normal' lesson.
Blended Learning is all about combining online educational materials and opportunities, with traditional teaching methods.
Let's make it clear, it's important to recognise technology shouldn't replace the teacher…
"Expecting a kid to learn only from the internet is like asking them to look at a travel brochure and calling it a holiday."
Blend the technology into an 'outstanding' lesson. A lesson that has differentiation, engagement, questioning, content, the right pitch and pace and the passion and then your sprinkle of technology - all mixed together.
Time that students spend in front of screens at school should be engaging and purposeful.
---
← Learn more about different Blended Learning Models & Digital Learning Tools ←
---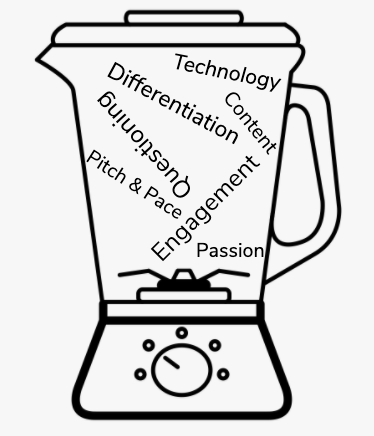 We'd love this website to become a collaboration of ideas and experiences of Blended Learning and digital apps. If you would like to help add to this website, please contact Sam Hankin.